Ralph Lauren car collection

[dropcap1]I[/dropcap1]t is a significant event in the car world. Everyone is running to the musée des arts décoratifs in Paris to gaze the jewels being shown. All car professionals welcome the quality of the selection. Ralph Lauren reveals his car collection in Paris from april 28th '11 to august 28th '11.
Quite unusual for MechanicsInMotion website, no pictures are available. We are not allowed to take any pictures during the visit. Only authorized photographers or classic car club members can take pictures and eternalize 17 masterpieces issued from Mr Ralph Lauren car collection.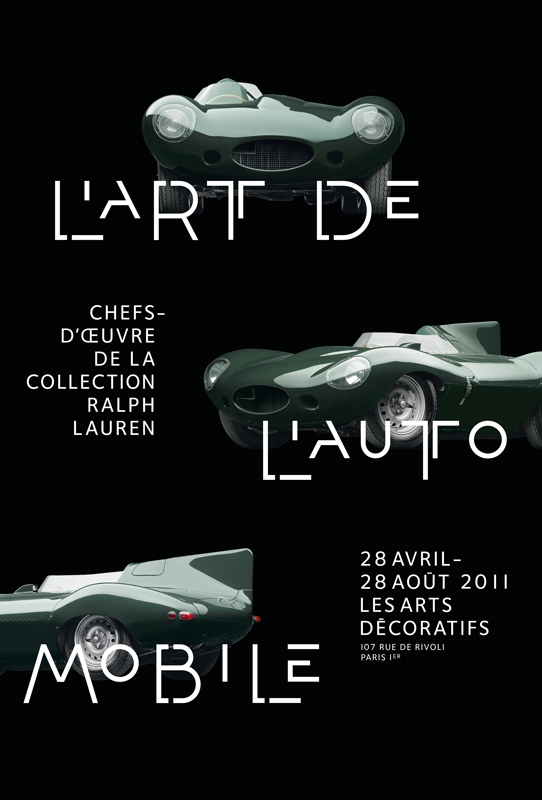 Let me tell you right away, if you have 1 to 2 hours available on your agenda, you now know what you must do! Go in the 1st district of the city, 107 rue de Rivoli. You will see miracles of delicacy, masterpieces to make you cry since so wonderful. The restoration of the cars is of a high quality and you will have the opportunity to see the car as close as you want. You will sometimes imagine James Dean driving the Porsche 550 spyder from 1955, or Elvis Presley in the Mercedes 300 SL from 1955 or just you in the fantastic Ferrari 250 GTO from 1962.
You are going to discover 17 outstanding cars:
BENTLEY « BLOWER », 1929
MERCEDES-BENZ SSK « COMTE TROSSI », 1930
ALFA ROMEO 8C 2300 MONZA, 1931
BUGATTI 59 GRAND PRIX, 1933
BUGATTI 57 S(C) ATLANTIC, 1938
ALFA ROMEO 8C 2900 MILLE MIGLIA, 1938
JAGUAR XK120 ROADSTER, 1950
FERRARI 375 PLUS, 1954
JAGUAR XKD, 1955
MERCEDES-BENZ 300 SL « PAPILLON », 1955
PORSCHE 550 SPYDER, 1955
JAGUAR XKSS, 1958
FERRARI 250 TESTA ROSSA, 1958
FERRARI 250 GT BERLINETTA SWB, 1960
FERRARI 250 GTO, 1962
FERRARI 250 LM, 1964
MC LAREN F1 LM, 1996
An escapism in the automobile times, a demonstration of human engineering, an evanescence of the craftsmen of the old times. What a pleasure to stroll in the corridors and breath the passion.
The exhibit entry  will cost you 9€.
There are some evening events from 6:30pm to 8pm called « open hood » which I advise you to think about. Four are remaining, June 9th & 23rd , july 7th and August 25th.
3 areas are aside the exhibit for you to listen to the car engine, understand the honours of the cars and finally spend some time with Ralph Lauren, his passion and the bridges between automobile and clothing.
Last but not the least, don't leave the exhibit without the catalogue. Nice book to revisit the show whenever you want.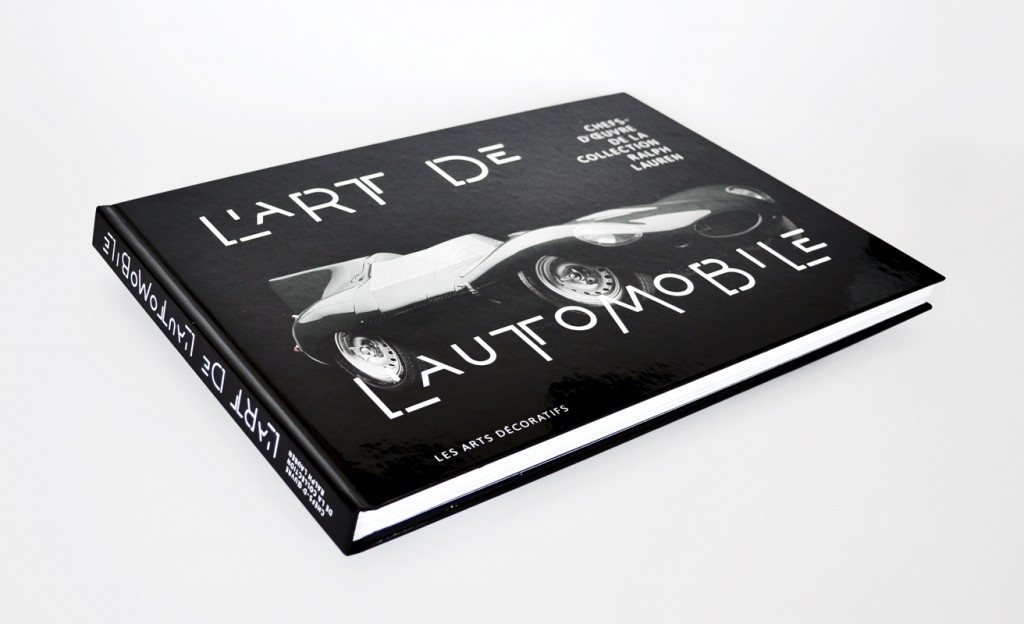 So ake your agenda ans save a date before the end of the exhibition. In september the collection will go on with its worldwide journey!