MR collection for Ferrari Owner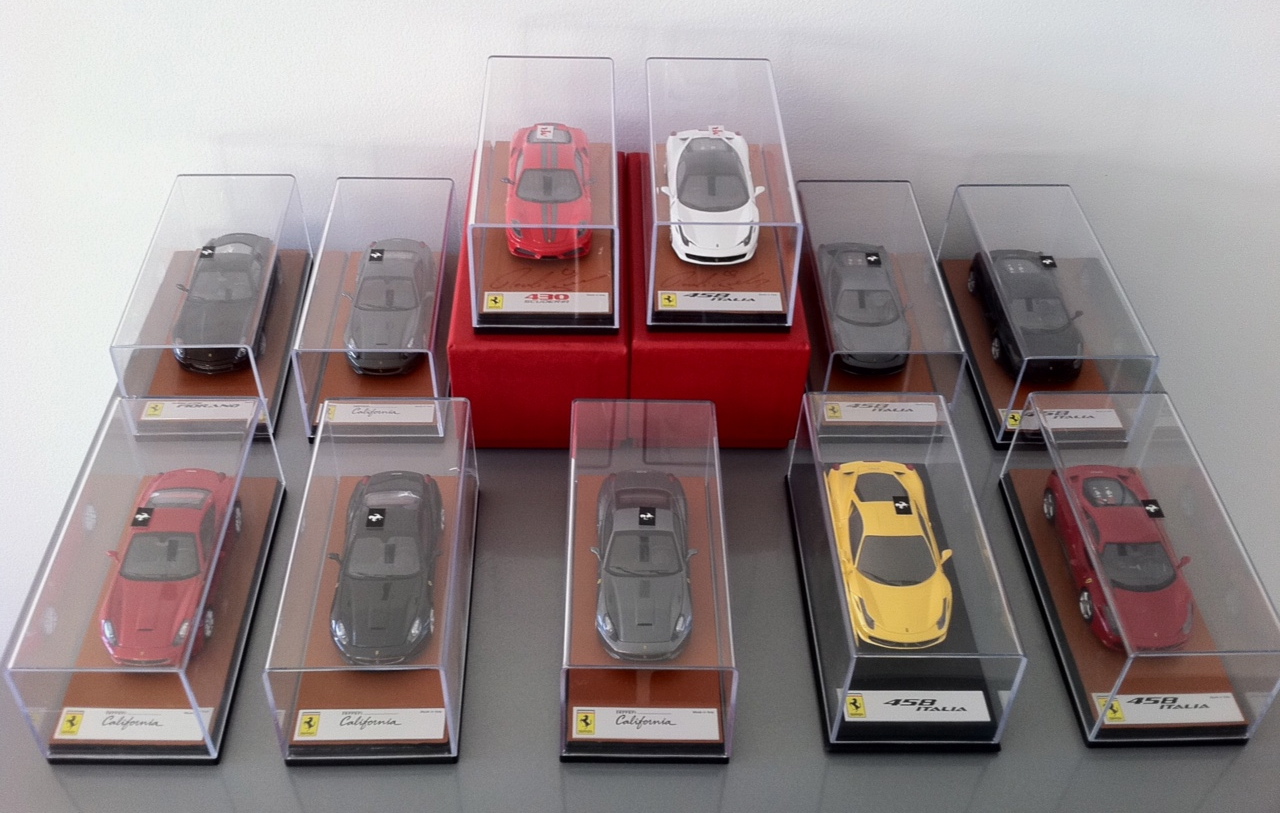 The Italian company MR Collection Models is part of the very exclusive circle of high quality scale models. It manufactures 1:43 but alsxo 1:18 models and concentrate its production on 6 car makers: Ferrari, Lamborghini, Alfa Romeo, Porsche, Audi and Bugatti. The models leaving this small company located  in Gerenzano near the Como lake and Milano are die cast and hand made since 1980.
But did you know about MR manufacturing 1:43 models for Ferrari owners only?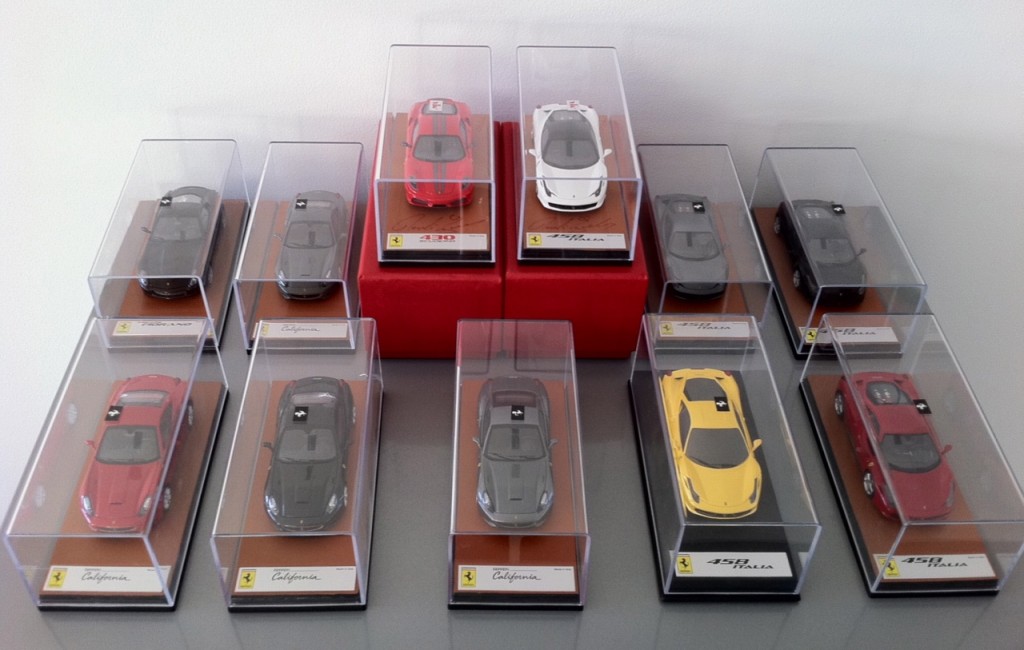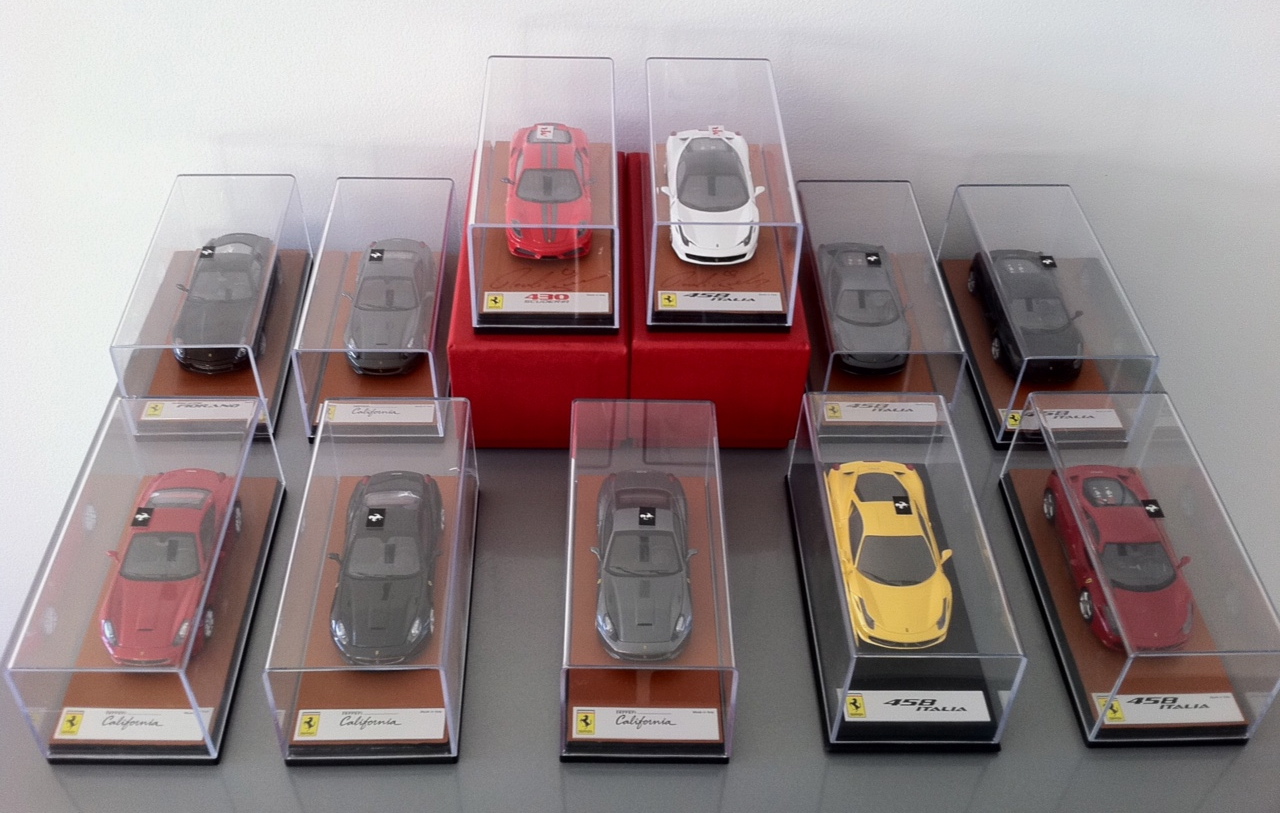 Since mid-2000, Ferrari orders to MR a unique replica of the client's car. Ferrari offers the 1:43 replica to the Ferrari Owner: same painting color, same interior color even the break calipers and the wheels are identical to the original look. the client can admire his car anywhere, anytime!
In theory, these very special models are not available for sale. In theory only, since some Ferrari owners are selling them or just leave the model at their car dealer. In some cases, the Ferrari dealer just « forgets » to give the 1:43 model to the client, keeps and/or sells the model. Collectors are chasing the graal and it's actually one of them who gave me the photographs for the post. I thank him a million!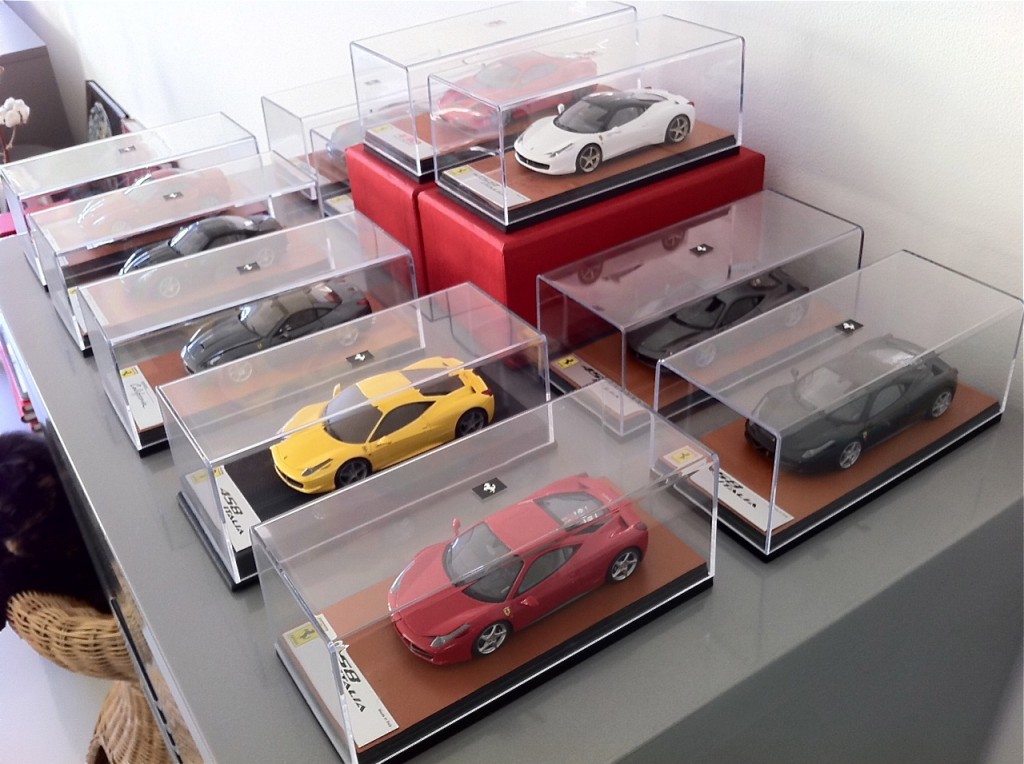 Future brand new Ferrari owner, be aware and ask your dealer for your 1:43 model!
MR Collection Models also manufactures One-offs which consists on selling a unique sample of a car. This is a very exclusive serie and only the most courageous of us can find those quite seldom pieces. But watch out since prices can climb very high!
Isn't it an interesting way to become a Ferrari multi-owner without spending to many dollars and still being eccentric? What do you think?Do you also have cars from the MR collection? Give us your point of you!