BRM Manufacture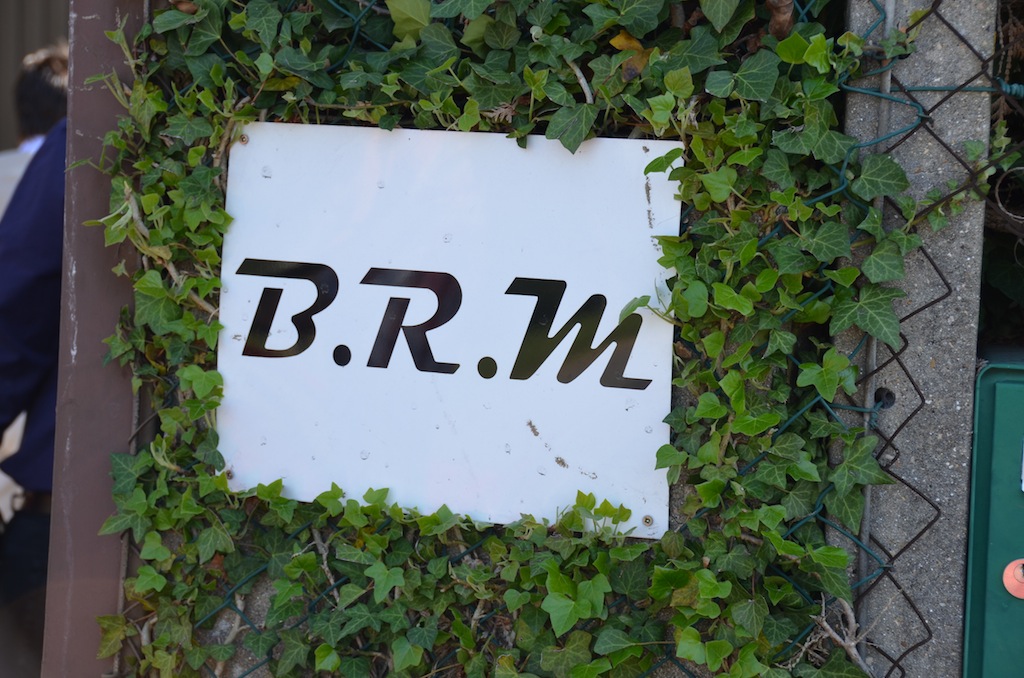 [dropcap1]Q[/dropcap1]uite often luxyry cars and fine watches are brought together and for many reasons. First of all many well-known watchmaker designed a product line around cars, most of them are sponsoring race cars or racing teams and pay the most famous drivers to wear their latest watches. The mechanic embedded in a fine watch are likely to be similar to automobile, aeronautics or even aerospace. Last but not least, a watch is almost the only jewel that a man loves to wear.
For the first time ever, Bernard Richards opens up his manufacture. Fasten your seat belt, come and visit the heart of the french watchmaker: BRM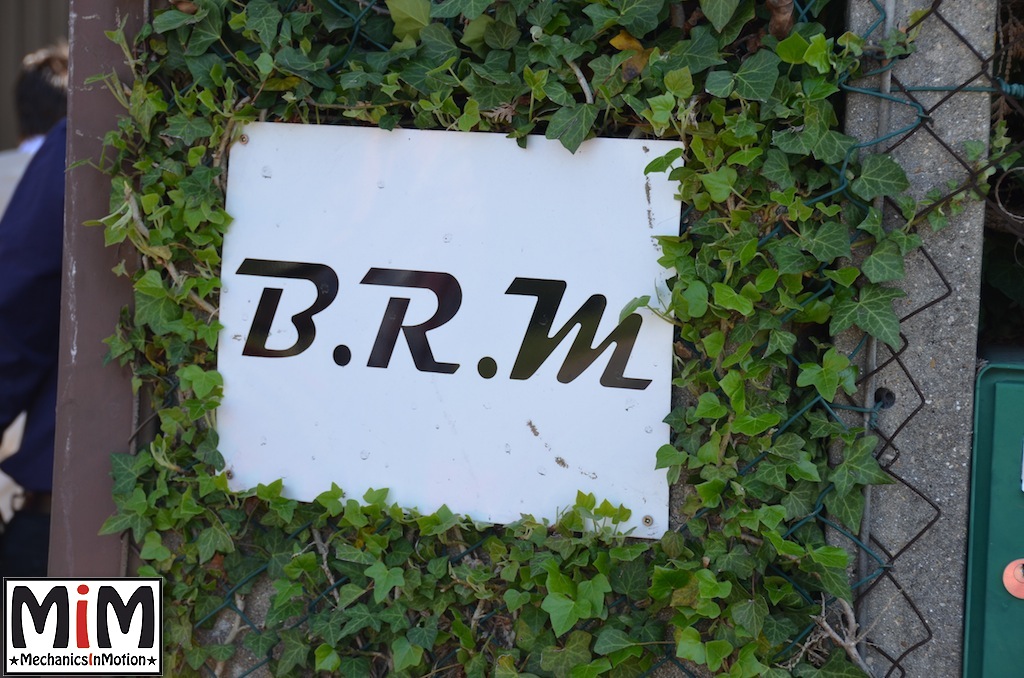 Emotion Auto Prestige put together this unusual event, we attend with our wonderful cars while the sun shines like never! Meeting point is the Concorde plaza. We are going to discover a wonderful county near Paris, the Vexin which lands approximately 50 kilometers north west bound. I'm thinking of the KB RossoCorsa V which will take place on May 1st at the same Plaza. We'll go through the Champs-Elysées among 100 Ferrari!
Difficult to stay low profile and a black raven observes us. What a splendid outlook!
10:15am: departure. We leave Paris and drive towards Magny-en-Vexin where Bernard Richards Manufacture is located. The Vexin is a fantastic area and so pleasant to drive on its narrow roads. At 11am we reached our destination and stop our cars in front of the facilities. Bernard Richards himself welcomes us.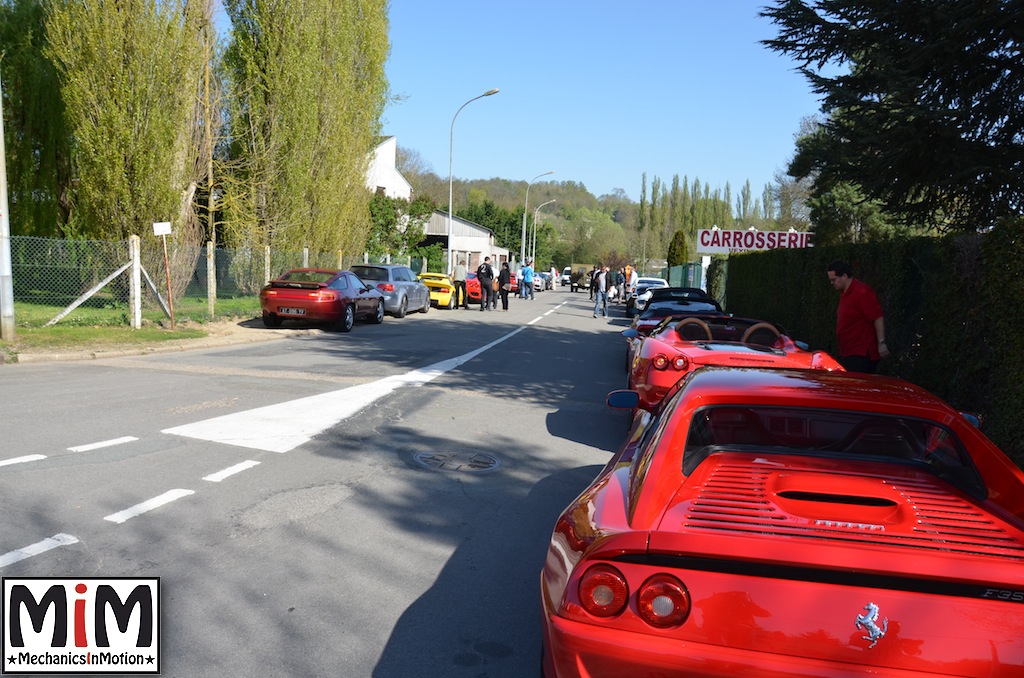 The aware man looks at our wrists and our watches just to check how many are BRM clients!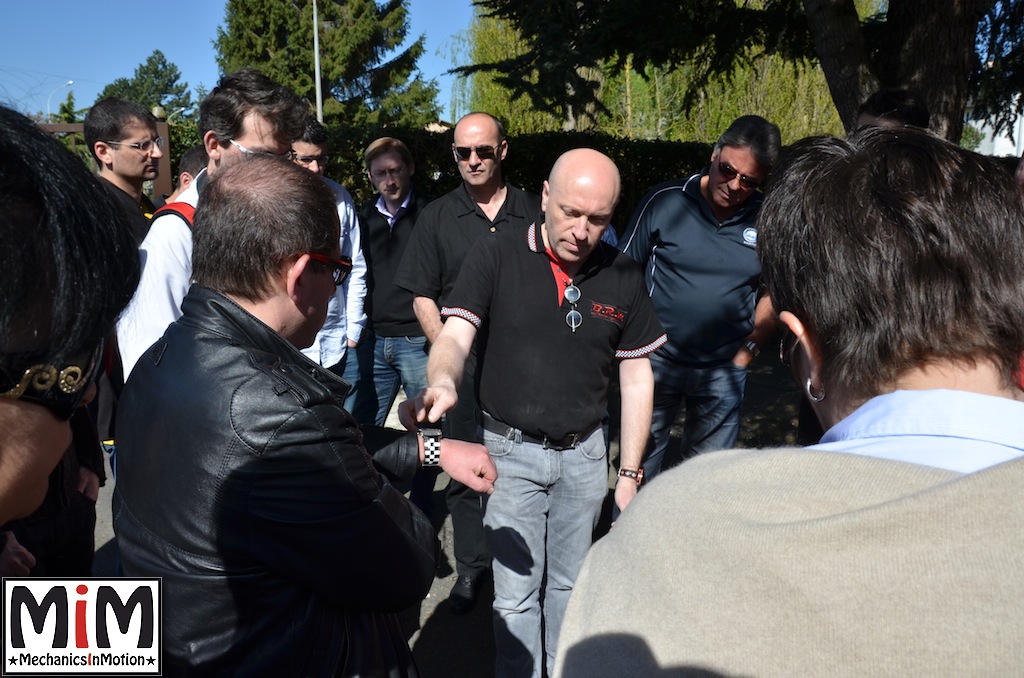 Normally the manufacture is closed during week ends but Bernard asked three of his employees to come and share with us their work and know-how. We really appreciated.
It is worth saying we met with very passioned people that we could feel at any time during our visit. The work is state of the art, high tech, fine material, precise manufacturing where everything is quality oriented. Bernard does not oversell his trademark but explains how his company defers from the others in fine watches. The main difference is the manufacture cut in the bulk.
Perfection is BRM's leitmotiv far from industry's productivity standards. 2000 pieces are produced here around 20 core models the client can configure and customize as wanted.
The barrels are being manufacture from 3 meter long titan bars using shavings taking away technics.
At Magny-en-Vexin location, the employees manufacture and assemble. sapphire glasses, automatic movement and leather or rubber straps are not manufactured inhouse but outsourced. Unfortunately today only the manufacture area is open and not the assembly area. Too bad.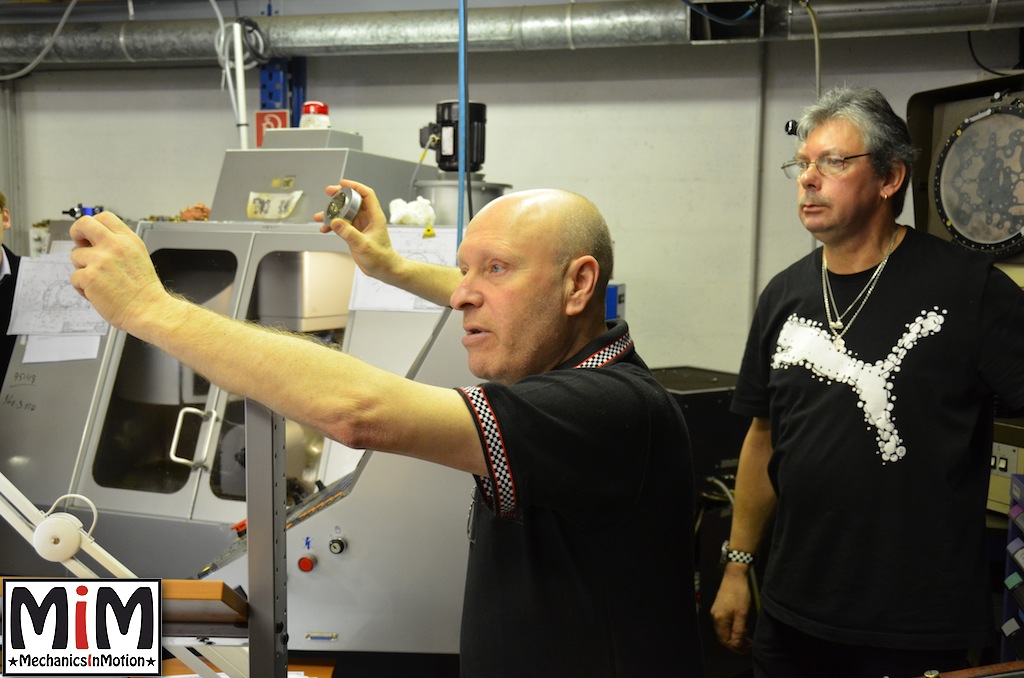 Bernard is a real passioned person (and note only fine watches but cars). He even takes some time to present his latest creation based on a watch placed prependicularly from the wrist. Bugatti thought of this idea a while ago but not for « large » production.
BRM is also working on leighter watches using Makrolon®. The main pros this material is its resistance to low and high temperature (-135 to +135°).
Before leaving the manufacture and go on with our roadtrip in the Vexin, please find hereafter a diaporama of the manufacture.
[image_gallery transition= »fade » height= »400″ width= »550″ autoplay= »false »] [image src= »http://www.mechanicsinmotion.fr/wp-content/uploads/2011/04/DSC_1517.jpg » ]
[image src= »http://www.mechanicsinmotion.fr/wp-content/uploads/2011/04/DSC_1515.jpg » ]
[image src= »http://www.mechanicsinmotion.fr/wp-content/uploads/2011/04/DSC_1519.jpg » ]
[image src= »http://www.mechanicsinmotion.fr/wp-content/uploads/2011/04/DSC_1522.jpg » ]
[image src= »http://www.mechanicsinmotion.fr/wp-content/uploads/2011/04/DSC_1526.jpg » ]
[/image_gallery]
Leaving BRM, we drive to Genainville a few kilometers from here. For lunch we stop in a very nice restaurant bordering ponds. It's time to eat and rest.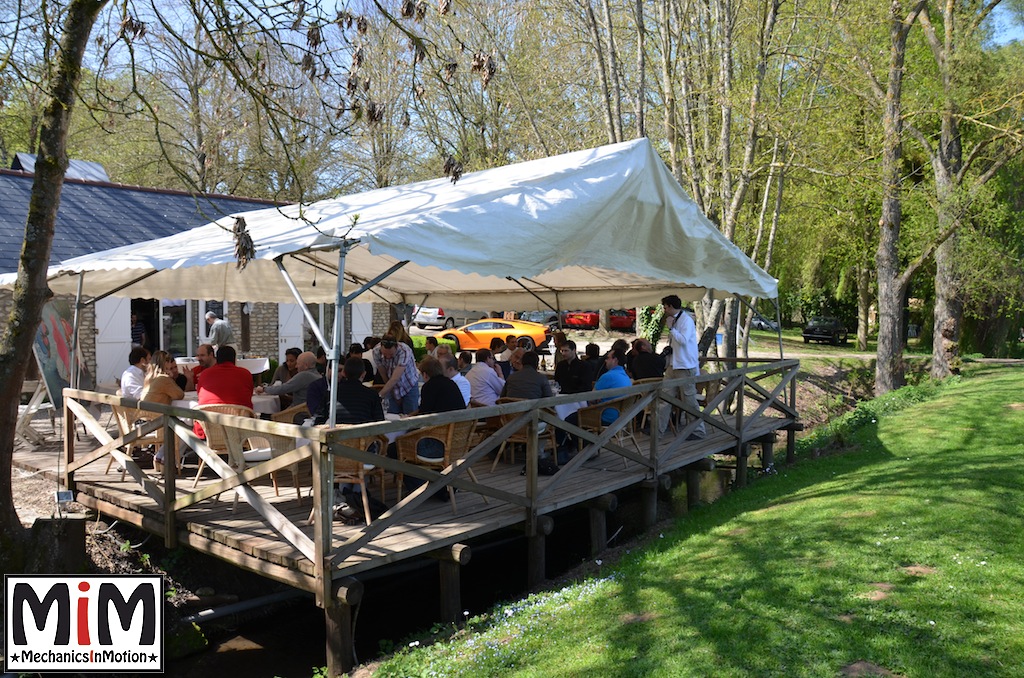 A parking in the shade welcomes and let us admire our cars.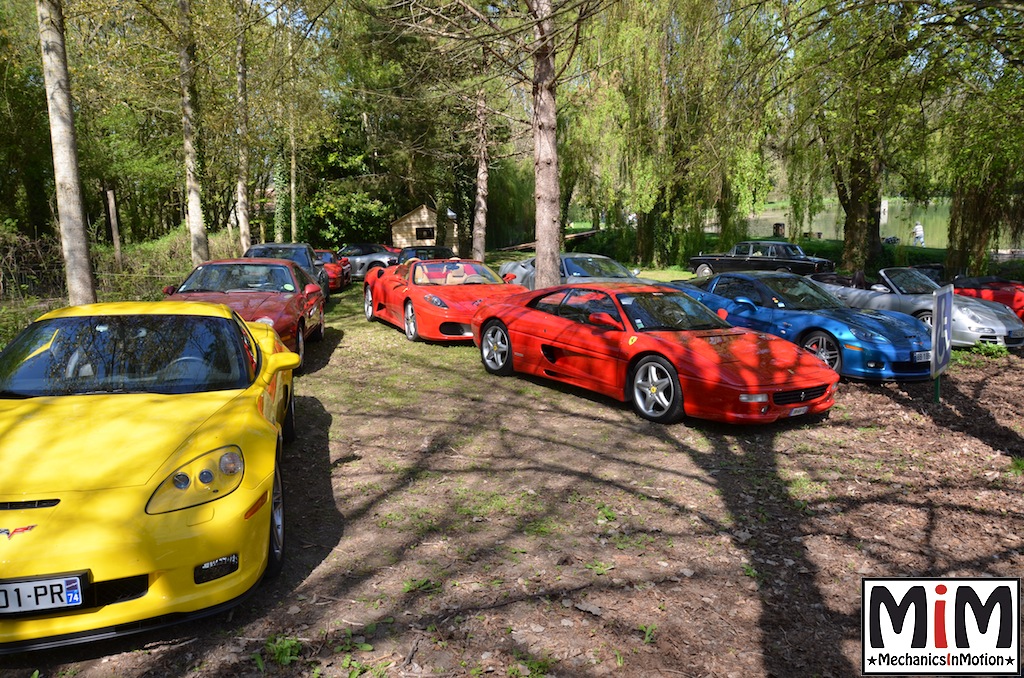 Let's visit the Lamborghini LP670-4 SV.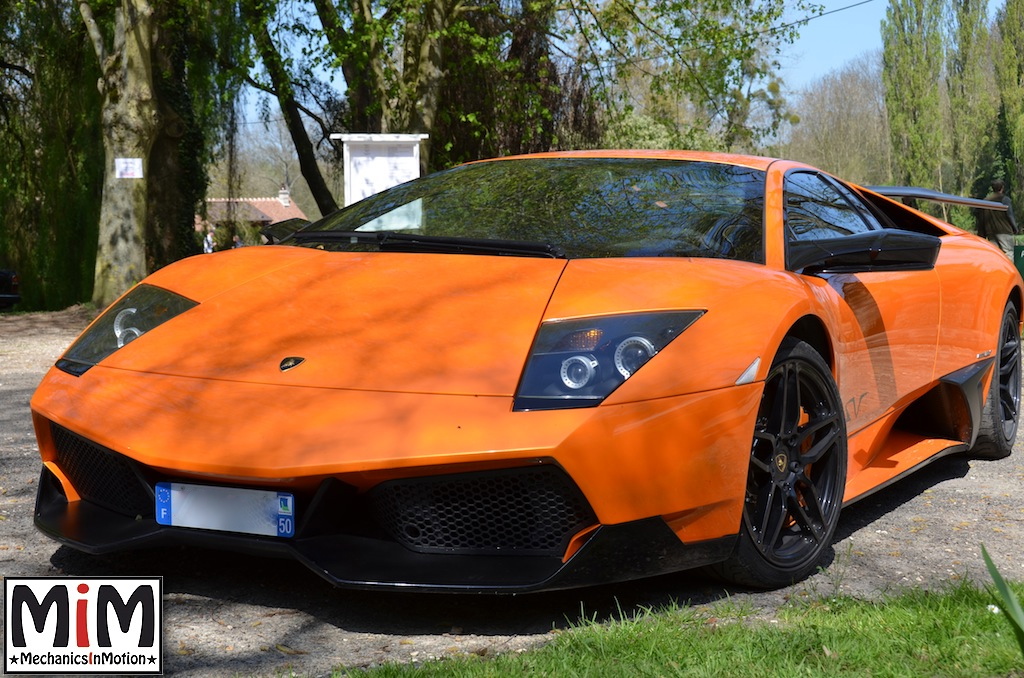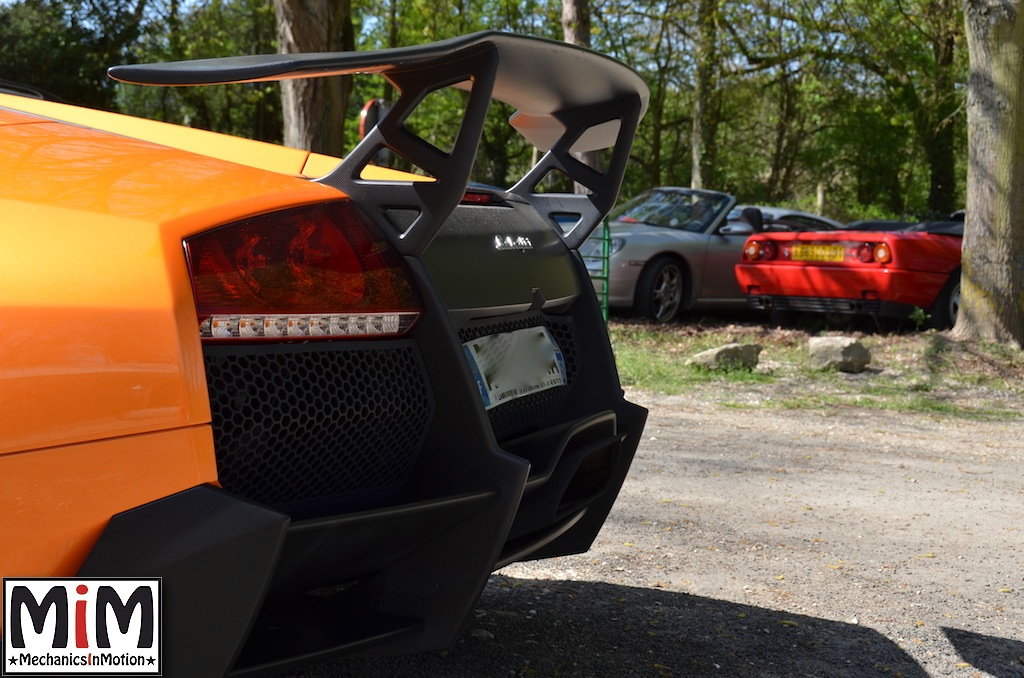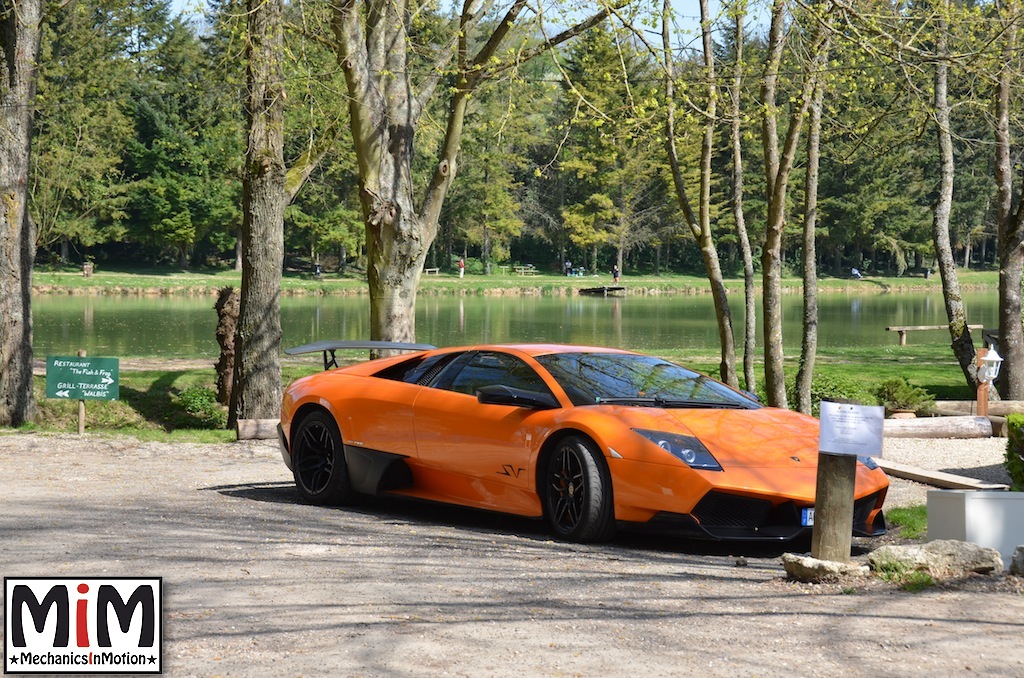 Now Bernard is our road leader and drive us through the Vexin he knows quite well.
Final stop, Romesnil Castle. Time to discuss again and again and say goodbye to all attendees. What a great day!